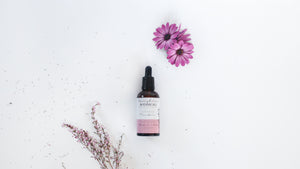 50ml
Ingredients: Echinacea Root extracted in alcohol
Helps fight colds and flu and builds immunity
Reduces inflammation
Aids healthy cell growth
Anti-viral and anti-bacterial
It helps to control blood sugar.
Safe for long term daily use
Echinacea helps maintain the body's resistance to colds and flu, significantly reducing the risk of getting sick. It works on two fronts to prevent infection. First, it stops the virus from penetrating the body's cells and helps prevent replication of the virus. Secondly, it has been proven to directly kill invading viruses.
If you do contract a cold, flu or upper respiratory tract infection, Echinacea has been clinically proven to reduce the severity of symptoms and duration of illness so you recover faster.
Echinacea reduces the risk of complications such as sinusitis, tonsillitis, ear infections, bronchitis and pneumonia.